The Embezzlers will play live at Bickleigh Village Hall on Saturday 23rd March.
Superb SKA covers including Madness, The Specials and maybe even some Clash. Be prepared to dance – a lot!
Doors open : 7.30pm
Band : 8.30pm ish
Tickets: £8 Please pay/reserve in advance.
Cash Bar*
Call/text for tickets. Please pay in advance if poss or reserve and pay on door.
Michelle 07956 314237 Richard 07508 071791 Lauren 07807 087692 Kerry 07968 889673
*Alcohol will not be sold to Under 18's. Be prepared to be asked for ID.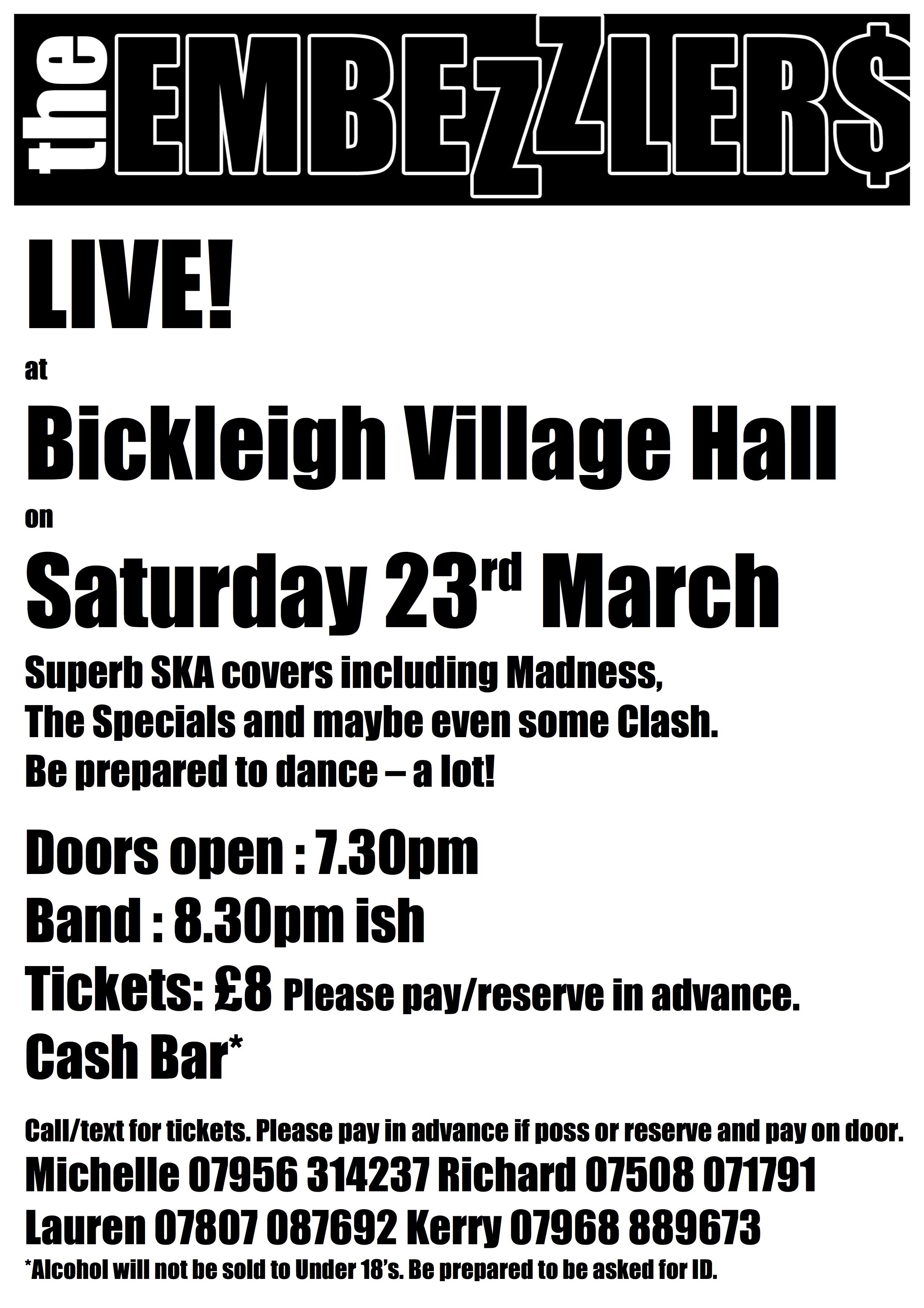 Other news